Rafael Yglesias
…is a psychological realist whose ten novels, beginning with his precocious start at age fifteen about rebellious adolescence, span a range of subjects: from the aftermath of a sudden confrontation with death in Fearless, the collapse of cherished ideologies in Dr. Neruda's Cure For Evil, a lifelong relationship in the award winning A Happy Marriage, and now to the long term effects of child sexual abuse in The Wisdom of Perversity.  He has brought a similar focus on how people struggle to reconcile past trauma to their present lives in his five produced screenplays, beginning with his adaptation of Fearless.
External Links
Audio Books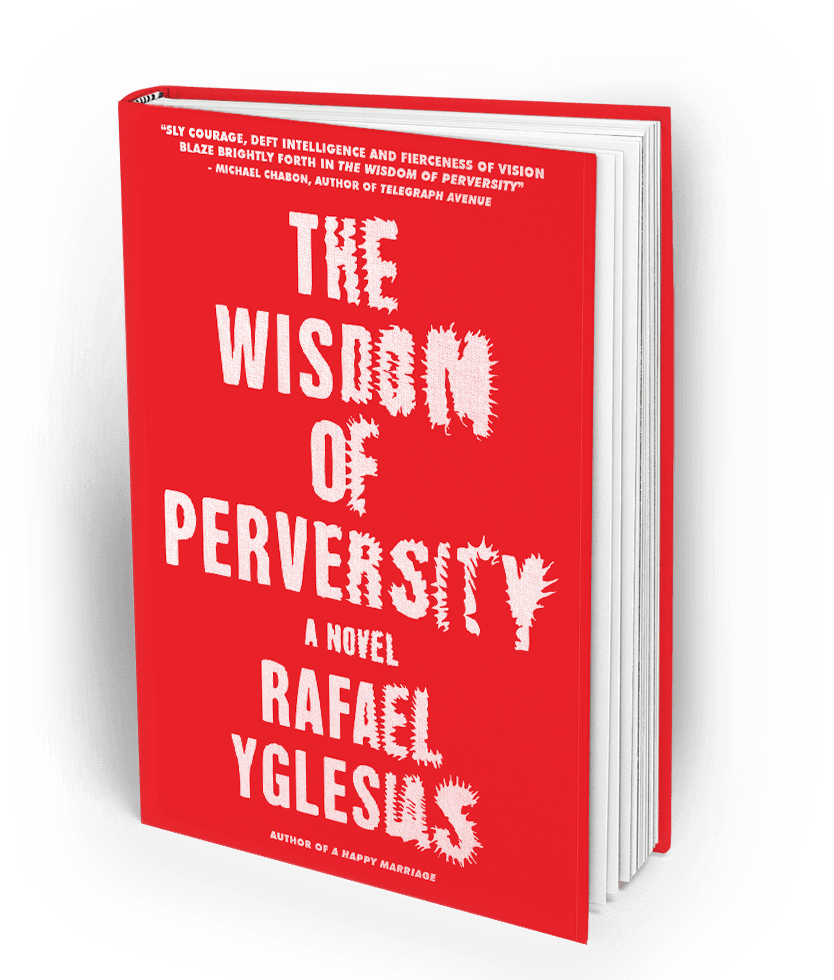 The Wisdom of Perversity
The sly courage, the deft intelligence, and the fierceness of vision that we, his fans, have come to expect from a Rafael Yglesias novel all blaze brightly forth–and cast very dark shadows — in The Wisdom of Perversity.
MICHAEL CHABON, Author of Telegraph Avenue
Rafael Yglesias :: Multimedia